About Me
Sharing Earth's Energy
I want to share my story with you
I have been sensitive to energy most of my life. I could feel the negative energies of people and environments around me and it took me years to realize that what I was feeling wasn't mine.
I wanted to find a way to connect with people and harness that energy for my well-being and for the betterment of the planet.
In 2014, personal circumstances led me to accelerated spiritual growth which eventually led me to discover the benefits of crystals and gemstones.
In 2016, I was at a military base selling industrial products as I had for 20+ years. My client noticed my elevated stress level and, in the middle of my presentation, he placed a piece of selenite in my hands. After only a few minutes I felt so much better. I didn't know anything about selenite–or any crystals for that matter–so he insisted I stop on my way home and purchase some. This is how it all began.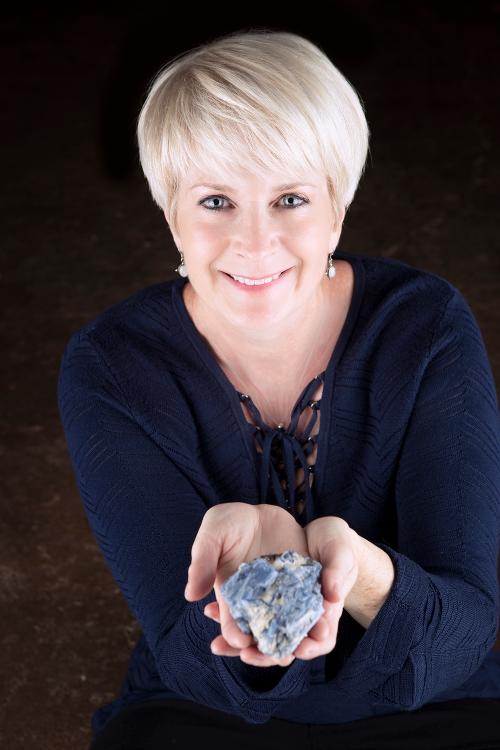 Spirit compelled me to learn all about stones and the energies they provide for our healing and well-being. This knowledge led me to create the beautiful healing-stone jewelry that I hand-make with intention and purpose.
What I believed was a curse has now become a gift and an ability to help others by providing spiritual life coaching sessions along with tools to manage and clear the negative energies of others and environments, and by creating powerful pieces of energy stone jewelry to assist as well. This energetic passion for helping children and animals gets stronger every day.
I am so grateful to have found my life's purpose: using stones to help others stand in their own purpose and power, lift away energies that no longer serve them, and assist them in creating prosperous, loving, and joyful lives.
Lisa Stone
Founder | Designer | Creator
Choosing your energy
How It Works
Self-Assessment
Check in with yourself and determine how you feel. Are there any negative energies from which you'd like relief? Better yet, are there any positive energies you would like to encourage?
Make a list and choose the piece that speaks to you.
Stones, Coaching, & Healing
Custom bracelets, anklets, and pup collars are available and include a personal evaluation/coaching session with Lisa and an Energy Healing Session with Carole Conlon, Master Energy Healer.
Best for people or pets in crisis or transition.
Know Your Size
To ensure that your new piece of Purpose Stones jewelry fits you to your satisfaction, we need to know the size of your wrist or ankle, or your pet's neck. Use THIS printable tape measure (or your own measuring tape) and make note of your size. We use half-inch increments.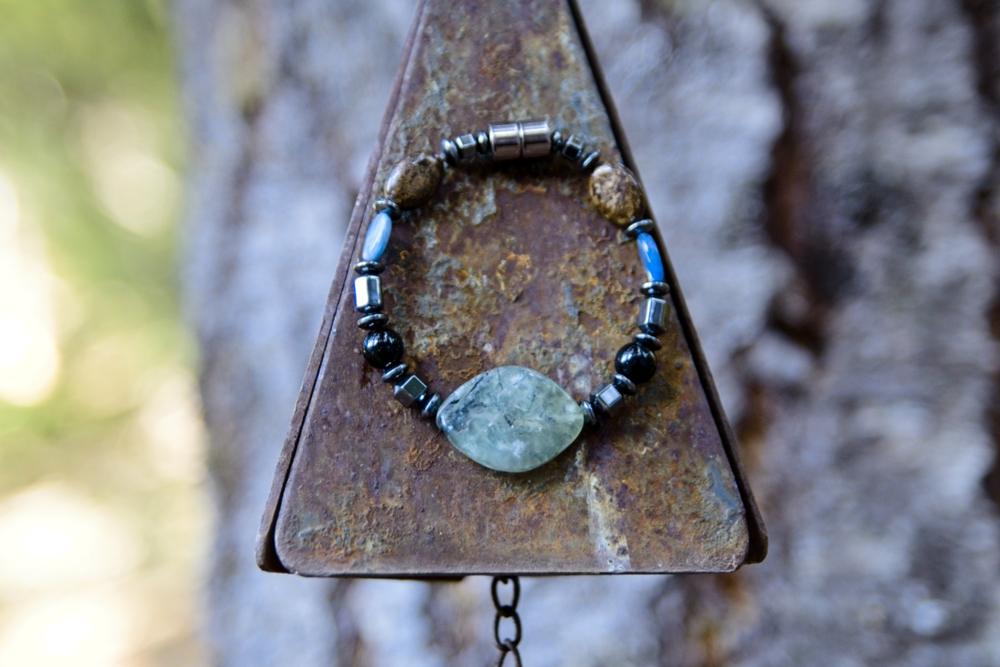 Designed and Handmade In House
All of my bracelets, anklets, and pup collars are hand-made by me, Lisa Minden, creator and founder of Purpose Stones. With Spirit guiding me and working through me, the inspiration for each energy-charged piece comes to life in my studio.
I am fortunate to be surrounded by these raw materials–energy stones from the Earth promoting feelings of well-being and positivity. Wear Earth's precious stones and experience the supportive characteristics of Purpose Stones jewelry.